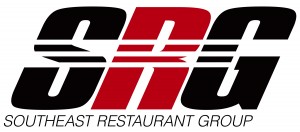 Southeast Restaurant Group (SRG) is a sister company of the KFK Group. SRG has a long history in the restaurant business and is continuously assessing new opportunities for growth. SRG's senior management team has over 20 years in restaurant experience on average and focuses on providing the best experience to its restaurant patrons as well as its employees and support staff. SRG owns and operates over 50 Wendy's restaurants in four states spanning from Texas to Florida . SRG also operates The Marigny Brasserie in New Orleans, Mazza Mediterranean in Pembroke Pines, FL and NOLA Brasserie in Dallas,TX.
Southeast Restaurant Group Values:
Accountability – If it is to be, it is up to me
Treat People with Respect – We are in the people business and our success will be driven by how we treat our Team Members and Customers with kindness and respect
Do the Right Thing – In every interaction, whether with a Customer or Team Member, we Do the Right Thing, even when no one is looking. Our integrity builds respect with those we interface with.
Green is Good! – Achievement & Profit are critical to growth.
Continuous Improvement – We constantly look for ways to improve.
RESTAURANT BRANDS