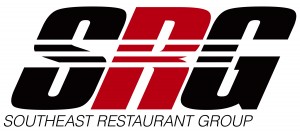 Southeast Restaurant Group (SRG) is a sister company of the KFK Group. SRG has a long history in the restaurant business and is continuously assessing new opportunities for growth. SRG's senior management team has over 20 years of restaurant experience on average and focuses on providing the best experience to its restaurant patrons as well as its employees and support staff. SRG owns and operates 50 restaurants in seven states spanning from Texas to Florida including 20 TGI Fridays and 26 Taco Bells. SRG also operates a Chevys Fresh Mex restaurant in Miami, FL, The Marigny Brasserie in New Orleans, Mazza Mediterranean in Pembroke Pines, FL, NOLA Brasserie in Dallas,TX.
Southeast Restaurant Group Values:
Integrity. We do the right thing when no one's looking. We talk the talk, then we walk the walk.
Energy. We bring intensity to work every day. It is our uniform and we wear it on our sleeves.
Determination. We tackle issues head on and solve them. We do not make excuses or give up.
Creativity. We are talented operators who have brilliant ideas that set us apart from our competitors.  We encourage creative thinking among our managers and team members.
Accountability. We own our responsibilities and follow through until our goals are accomplished.  We give and accept feedback in the spirit of continuous operational improvement.
Leadership. We set the bar above all others and set outstanding examples for our team members and communities, whether at work or play. We represent our company with enthusiasm.
Fun. We perform better than the best and take enjoyment in it.  We create memorable experiences for our guests, team members and ourselves.
RESTAURANT BRANDS