KFK Group's big plans for downtown Dallas' One Main Place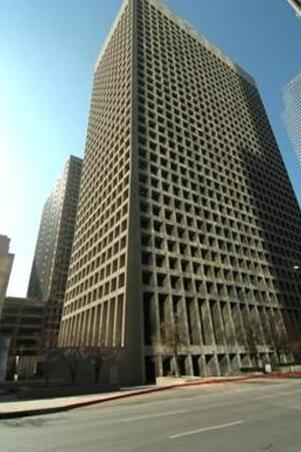 Dallas Business Journal:
One of the recently sold office towers in downtown Dallas, One Main Place, has a new Dallas-based leasing team to oversee its future.
The ownership group, New Orleans-based KFK Group, selected Dallas-based Stream Realty Partners to oversee the office leasing of the 33-story, 1-million-square-foot-plus office tower at 1201 Main St. in the city's central business district. The group is also redeveloping the tower after purchasing the property, which was repeatedly posted for foreclosure.
"In a city with a tremendous amount of real estate talent, Stream stood out for both their entrepreneurial spirit and their attention to detail," said CEO Elie Khoury, in a written statement. "KFK is excited to be part of the Dallas real estate community and especially to be stewards of the future of One Main Place, one of the most important buildings in downtown Dallas."
World-renowned architecture firm Skidmore, Ownings & Merrill designed the iconic building.
Stream Realty plans to focus on marketing 105,000 square feet of like-new space formerly occupied by Bank of America, which will be converted into move-in-ready tech suites this fall, said Matthew Weiser, managing director at the real estate firm.
"Big announcements on other aspects of the redevelopment are on the horizon," Weiser added, in a written statement.
The property includes 1 million square feet of office space, 65,000 square feet of retail space, 660 underground parking spaces and 20,000 square feet of recessed plaza space, which connects to downtown's underground pedestrian tunnel.
— Candace Carlisle